What is my card for the day?
The card represents the critical factor for the issue at hand.
Nine of Cups (Happiness)
: Contentment and satisfaction in romance, friendship, or other relationships. Achieving your deepest desires and savoring beauty and sensual pleasures. A state of joy and abundance radiating fulfillment and bliss.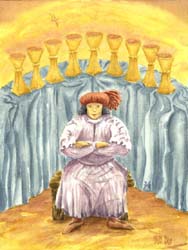 GIVE ME A CALL FOR A COMPLETE READING.
Welcome to Golden Light's Psychic Reading Page. Call me now for your FREE psychic reading at Keen.Phone Number 1-800-ASK-KEEN